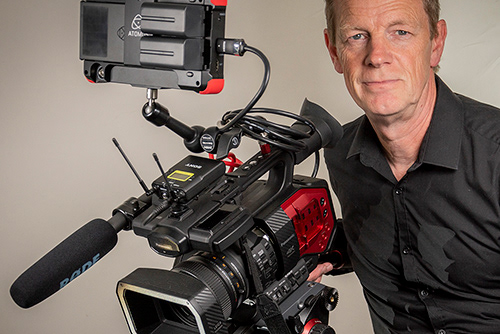 "If you find a job you love, you'll never work again."
I've loved being in and around the visual media for over 30 years and never lost that thrill of capturing a moment or scene with my camera.
I've been a passenger of a roller-coaster which has taken my profession from the murky depths of black and white darkrooms to the techni-coloured wonders of high definition digital photography.
From being involved in creating the memory of a perfect day for a wedding couple to producing publicity work for the Buxton Opera House, I truly love every moment I spend behind the lens.
That's why I put so much into into what I do.
I maintain quality by constantly investing in the new equipment, keeping abreast of the latest techniques and understanding 'what' my client's need.
Many clients now need access to images 24/7 via a whole host of devices. So I've invested in an online gallery that gives secure access to images as soon as they are ready on mobile, tablet or desktop; images can even be ordered as prints 24/7.
I've also invested in equipment and software that provides 360 degree tours and panoramas which are ideal for property photography. I use Adobe's industry leading Photoshop to ensure images are optimized or retouched to a high standard and then delivered in any format required.
To ensure a perfect finish I've sought out the worlds finest print and album printers so the final product is as perfect as the original brief required. Whether it's a stunning aluminium exhibition standard print or a leather bound photographic quality album all the finishing touches are in place.
Today I cover a wide range of assignments from publicity and PR shoots for venues and attractions to portraits and weddings and I also produce 360 degree tours. More recently I've produced video shorts for accommodation sites around the Peak District using the latest 4K technology.
If you're looking to have some images produced please get in contact. I'd love to discuss your needs further and find a solution that gets what you need, on budget, when you need it.